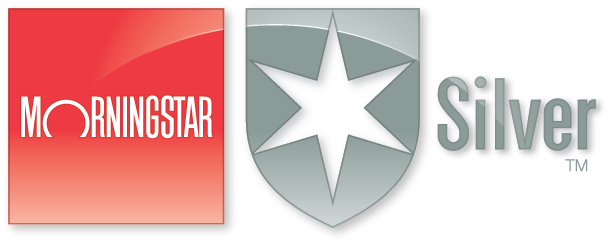 © 2021 Morningstar. All rights reserved
Class Z in USD.
Morningstar Analyst Rating™ as at 03 May 2021.
Morningstar category: USD Moderate Allocation
© 2021 Morningstar, Inc. All rights reserved. The information contained herein: (1) is proprietary to Morningstar and/or its content providers; (2) may not be copied or distributed; and (3) is not warranted to be accurate, complete or timely. Neither Morningstar nor its content providers are responsible for any damages or losses arising from any use of this information. Past performance is no guarantee of future results. For more detailed information about Morningstar's Analyst Rating, including its methodology, please go to global.morningstar.com/managerdisclosures.
Risk factors you should consider before investing:
This material is not intended to provide investment advice or be considered a personal recommendation.
The value of investments and income from them can go down as well as up and you may lose some or all of your initial investment.
Past results are not a guide to future results.
If the currency in which you invest strengthens against the currency in which the underlying investments of the fund are made, the value of your investment will decrease.
The Prospectus and Key Investor Information Document set out risks, which, depending on the fund, may include risks associated with investing in fixed income, emerging markets and/or high-yield securities; emerging markets are volatile and may suffer from liquidity problems.