We Pursue Investor Success — Wherever It Leads
Our global research practice is to employ a dedicated, boots-on-the-ground, company-by-company approach to assess value. Before they recommend investments, American Funds analysts gauge the macroeconomic environment and conduct extensive hands-on research, focusing on company fundamentals. In addition, they establish relationships with company management.
This approach helps our analysts and portfolio managers gain perspective and make investment decisions designed to create diversified portfolios that align with the goals of our investors.

American Funds' Worldwide Research Presence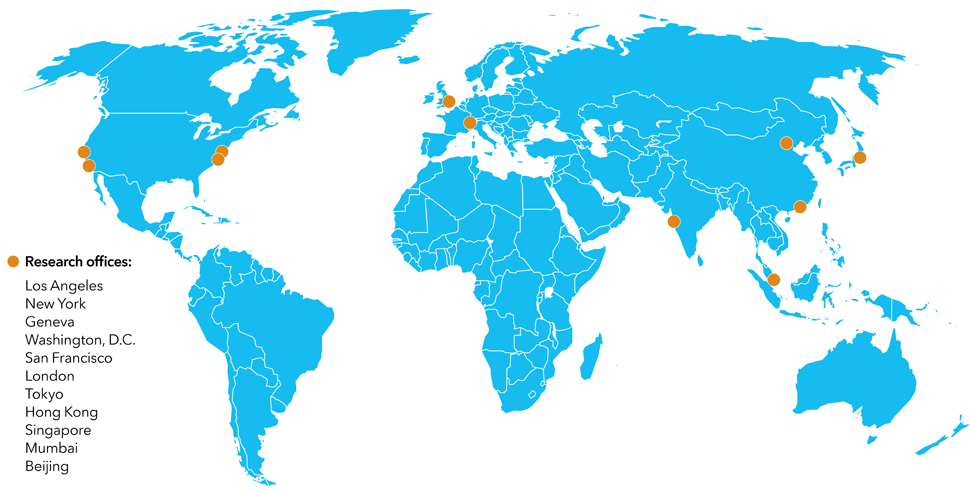 Capital Research and Management Company manages equity assets through three investment groups. These groups make investment and proxy voting decisions independently. Fixed-income investment professionals provide fixed-income research and investment management across the Capital organization; however, for securities with equity characteristics, they act solely on behalf of one of the three equity investment groups.
One of the first mutual fund managers to open research offices around the world, we have invested internationally for more than half a century. In fact, American Funds invests more in international stocks than any other mutual fund manager, and we're among the largest investors in international bonds.
Source: Morningstar®, based on net assets as of December 31, 2013.
Notes From the Road
American Funds research analysts travel the world, from China to Europe, from New York City to Jakarta, visiting the companies we invest in and getting to know management and local officials. The following stories are just a sampling of places they've visited and approaches they've used to conduct hands-on, in-depth research.
---
Gaining Industry Perspective From Inside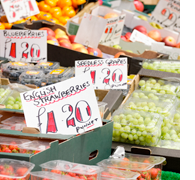 Equity research analyst Lara Pellini recalls one of her first research trips and how it paid off in a huge way in terms of netting her solid industry experience. She wanted a deeper understanding of the retail food industry. Born in Tuscany, Italy, and based in London, Lara surprised the staff at a Cheshunt, England, retail giant by rotating through various departments — including a turn as a fishmonger.
"When I first asked if I could work there, they looked at me as if I was mad," Lara says. She stocked shelves, checked prices, inspected with the managers and unloaded cargo. She also worked in the back office, clothing department, online division and bakery; she even went out for a stint at the petrol station and helped in the garage.
"Groceries are a high-volume business," she says. "So it was really interesting to learn about supply chain, replenishment systems and all the sophisticated ways they get products from the warehouses to the shelves and into people's homes." When she took her turn helping at the cashier station, she learned the time and effort involved in keeping shelves stocked in a 60,000-square-foot store. At checkout, she was tasked with replacing damaged goods or products without a barcode. She tried sprinting to the spot in question, only to recall that, of course, running was not allowed. After an afternoon of much walking, a co-worker took pity and told Lara that she would be permitted to roller skate, rather than walk the long distances to and from the checkout station. "If only I'd known earlier!" says Pellini. Of the store skates on hand, none were her size, so she had to abandon the idea of wheels. "I left the store very tired, but I had learned a few great lessons," she says.
At the fish counter, she ran into a stern manager. "After an hour or so, though, she began warming up to me. Customers seemed to like the new 'Italian pescivendola' and she gave me more creative tasks. Eventually, I understood how the operation worked and even gave out some of my dad's Italian recipes."
Lara followed up her experience with similar shifts at other European retailers. Each visit gave her deeper insight and steered her toward further research. Over the years, she's learned that the best way to understand an industry or company is to look at it as closely as possible, from the inside out.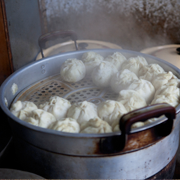 When macroeconomist Andrew Dougherty visited central China, his research took him to — among other places — a small village named Dumiao. Andrew talked to the village chief and his wife about how inflation has affected this small village, and even had the opportunity to make dumplings with them with vegetables from their garden.
As the wife of Dumiao's village chief steamed dumplings over a wood-burning stove, macroeconomist Andrew Dougherty sat in the kitchen and talked to the couple about how inflation has affected their village. Dumiao is a small village about 100 km from the Hubei province's capital, Wuhan. The wife explained that she grows most of the vegetables they need and buys the rest from other local farmers, so food prices have not been a big issue for them. The conversation continued at the dinner table (Andrew picked up Chinese while studying at Cambridge University), where they discussed a broad range of subjects, including how villagers spend their money, land reform and urbanization.
As a China affairs specialist, Andrew provides social, political and economic analysis to help our investment analysts stay on top of policies and trends that can have substantial impacts on investment opportunities globally. His research is as much about crisscrossing the Chinese countryside as it is crunching numbers and meeting with government officials. This hands-on, local approach helps him check assumptions and offer insights that others might miss.

Viewing Construction Assets From Above and Below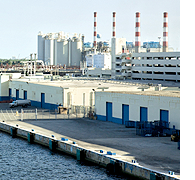 Riding up a crane overlooking a 1.2-million-square-foot Fort Lauderdale airport runway or descending into a tunnel under Manhattan to survey a subway line that will connect the Long Island Rail Road to Grand Central Terminal are part of the job for Courtney Koester, a municipal bond analyst who covers transportation projects for American Funds.
Courtney has traveled extensively throughout the United States. She most recently visited Fort Lauderdale, Florida, to evaluate a seaport and airport expansion project currently under construction.
The runway will be constructed 60 feet higher than the existing highway, and an enormous amount of earth has been transported for the foundation. "I didn't realize how complex the project was until I got there. Cranes have to be lower than normal because of air traffic. And the numbers are staggering: The dirt could fill the Marlins' baseball stadium floor-to-roof three times."
After an airport tour and a visit to air traffic control, Courtney toured the seaport two miles away. The newly expanded airport and seaport will work together, creating transportation synergy — whether for shipping cargo coming in by rail or for vacationers flying into the airport to board a cruise liner at the seaport.
"Going to these types of job sites is really important because I can understand how complex they are. It's easier to get a sense for the magnitude. The scale is really impressive, and this project was no exception."

---
Off the Beaten Path in Indonesia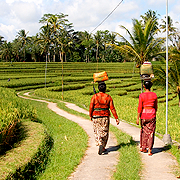 When emerging markets equity analyst Chapman Taylor plans a research trip to Indonesia, he is naturally inclined to venture off the beaten path. "In most emerging markets," he explains, "the capital city may represent the dominant economic force but only 10 to 30% of the population base. To truly understand a developing country, it's imperative to travel outside of the capital."
"In Indonesia, I happened upon a place called Sragen, where the local leader, or Bupati, was held in high regard for his insightfulness, management skills and lack of corruption. For several years, I went there to see what kind of change was happening on a local level."
Many emerging markets are experiencing tremendous growth, but investors are often concerned about political and economic instability. For many years, Indonesia struggled with corruption and corporate governance problems. Chapman was intrigued by the country's potential, but knew that traditional behind-the-desk research wouldn't be a sufficient way to gauge the risks. Over recent years, his local visits led him to conclude that things were changing in Indonesia. "It wasn't just a policy issue — there was bottom-up change as well," he explains. "That led to my conviction about Indonesian companies as opportunities for investors."
Chapman stays in touch with the Bupati by visiting Sragen every other year, and he has expanded his research to other areas in the region as well.