AI May Be the Most Disruptive Change Since the Industrial Revolution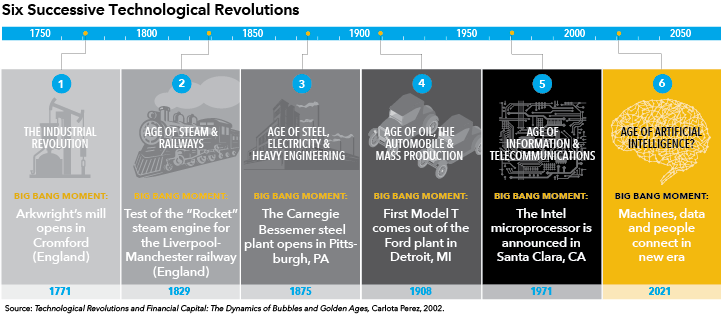 Can machines think? Today, the answer is getting closer to yes. Artificial intelligence is on the verge of transforming daily life for millions of people, both at work and at home. From driverless cars to machines that can converse with humans, advances once considered science fiction are about to become commonplace.
Google, Intel and Apple Are Among Companies on an AI Buying Spree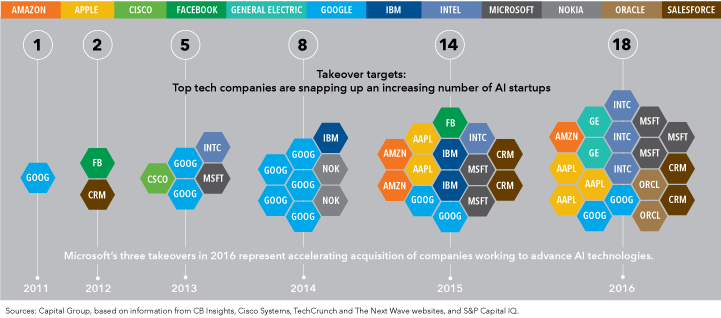 Since 2011, about 140 private companies working to advance AI technologies have been acquired by larger entities, with more than 40 acquisitions taking place in 2016. Corporate giants like Google, IBM, Yahoo, Intel, Apple and Salesforce are competing in the race to acquire private AI companies. This acceleration of acquisitions speaks partly to the significant, and relatively recent, advances in the practical uses of AI for consumers and companies.
From Factory Floors to Financial Services, AI and Robotics Are Redefining How Work Gets Done
The robots aren't coming — they're here. Industrial robots have been around in the thousands for decades. Now, agribots, service robots, robo-advisors and co-bots are becoming part of the landscape. In 2015, nearly 254,000 industrial robots were sold worldwide. Still, only about 10% of manufacturing is done by robots. Soon, more forms of automation are likely to roll, or walk, out of laboratories and into the real world.
Get the Whole Story
Learn more about artificial intelligence and what it could mean for investors in this edition of The Long View.